Are you looking for a way to make a difference in your community?
Toledo's PET Bull Project relies on dedicated volunteers to help make a difference. Not sure where you will fit in? Don't worry, we have volunteer orientations for all of our programs and we will meet with you one on one to help you identify which program is best for you.
Our commitment to you...
As an organization made up entirely of volunteers, we understand the impact that dedicated people have on a successful non-profit organization. We are committed to making sure you have the best possible experience as a volunteer and that your impact is direct and measurable to the overall success of our vision. During the volunteer application process you will be asked to identify your availability and interest so we can protect your time as a volunteer and be sure that you are doing what you love as a contributing member of the PET Bull Family. Click on the volunteer alignment form below to learn about some of our program volunteer opportunities.
Please complete and submit the volunteer application form below to get started. If you have questions you can email us at tpbpvolunteers@gmail.com.
Volunteer Application
Already a volunteer? Sign up for one of our programs by clicking the link below!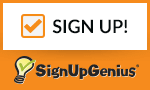 ©2013 Toledo Pet Bull Project. All Rights Reserved.