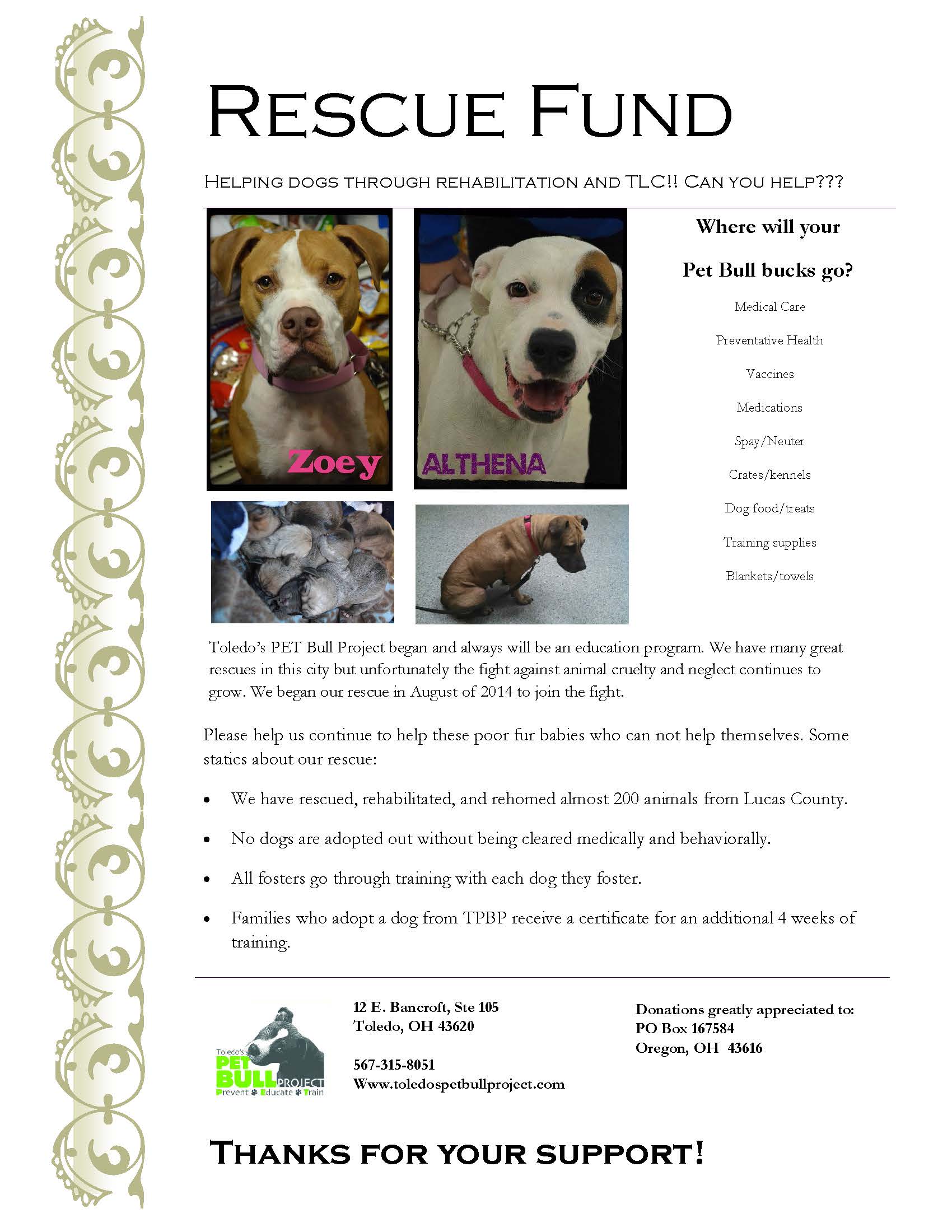 Toledo's PET Bull Project asks that you give generously to help us help those in need.
InAugust of 2014, Toledo's PET Bull Project ventured into the rescue world out of a community response and need for additional support in this area. As part of our mission to prevent and respond to animal cruelty, the decision to become a rescue was clear. Often dogs that come into our program are victims of neglect and abuse and our loving fosters respond with affection, medical treatment and training.
As awareness and compassion developed amongst our youth, so too did the need to respond to their cries for help. When the calls came into the Center, the answer "We don't do that" was not going to inspire change, advocacy, and responsible ownership.
The Teacher's Pet Programming requires unique collaboration to give teens the hands on opportunity to experience rehabilitation at work. However being able to logistically coordinate coverage for this program was a challenge. Having access to our own pool of dogs in need now feeds this program.
Choosing to support this aspect of TPBP, will secure the ability to ensure medical support and training for animals that have suffered abuse and neglect.